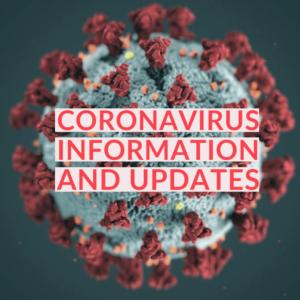 Mason's Mark Stone Veneer announced today that it plans to remain open and productive for the foreseeable future in order to serve Pennsylvania's critical manufacturing and construction industries throughout the Coronavirus (COVID-19) crisis. Mason's Mark Stone Veneer management is maintaining direct communication with the Westmorland County, COVID-19 Task Force officials who are closely monitoring the situation here in southwestern Pennsylvania and we will always set our business policies in concert with the best interests of our customers, our staff and our community at large.
In order to help contain the spread of the COVID-19 infection and protect the health and safety of our local residents and office staff, we are asking that customers limit any in person contact with us when at all possible. We encourage our customers to instead contact us via phone at (724) 635-0082 or by email at sales@masonsmarkstone.com as our office staff will remain available to conduct business as usual using appropriate methods. Our production facility will also remain open for the production of your orders and at this time we do not expect any significant delays in the shipment of your ordered products.
All of our employees have been directed to take additional internal protective measures when interacting with each other or with the general public in order to minimize any inherent threat of infection, but we all must recognize the risks associated with any in person contact during this unprecedented viral outbreak. We ask our customers to use an added measure of caution and common-sense when deciding how and when to interact with any of the Mason's Mark Stone Veneer staff or the packaged materials that you receive from us.
At this time, we do plan to continue providing our customers with the same level of services that they have come to count on as we all work through this current crisis. We have decided to keep both our Uniontown production facility and our New Stanton office open for business and providing services to the critical industries which keep our local economy running. Although we do want to encourage our customers to use their best judgement throughout this crisis and to avoid any unnecessary in-person contact with us that may put you, our staff or our community at a heightened risk for the spread of infection.
As of this morning, the Pennsylvania Department of Health is reporting that dozens of Pennsylvanians in at least 14 counties have tested presumptive positive for the disease, and hundreds of others have undergone testing and are awaiting results. The U.S. Centers for Disease Control and the Pennsylvania Department of Health will keep the public informed about how to contain the spread of the disease. I encourage you to visit these sites for additional information:
Signs and Symptoms, Preventative Measures, and Testing According to the Department of Health, symptoms of COVID-19 include:
Fever
Coughing
Shortness of Breath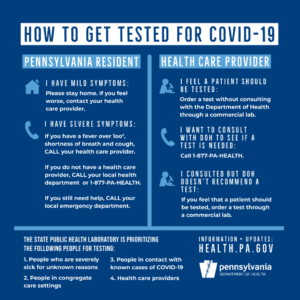 The CDC recommends the following steps to help minimize your risk of infection:
Wash your hands frequently.
Avoid touching your face with unwashed hands.
Avoid close contact with people who are sick.
Stay home if you are sick.
Cover coughs and sneezes with a tissue or use the inside of your elbow.
Clean and disinfect frequently touched surfaces daily.
The U.S. Department of Health advises people who have mild symptoms to stay home to avoid contact with others. Those who have severe symptoms, including a fever over 100 degrees or shortness of breath, are encouraged to call their healthcare provider. Pennsylvania residents without a healthcare provider can contact their local health department or call 1-877-724-3258.