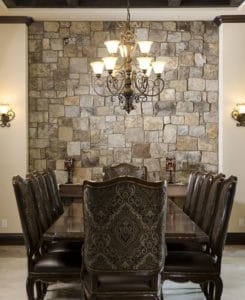 When choosing whether a natural or manufactured stone veneer option is best, there are many things that you should consider. Mason's Mark Stone Veneer Corp is here to help you figure out which type of stone veneer is right for your project, and since we offer both a 100% Natural Thin Stone Veneer as well as a High Quality Manufactured Stone Veneer product our customer service representatives can offer you the honest advice you are looking for.
Mason's Mark Stone Veneer can turn your home improvement dreams into a tangible work of art that will last a lifetime. The incredibly rich color combinations, interesting textures and unique shapes, will give a timeless look that will add a great deal of value and beauty to any home or business.
Can you tell the difference between a manufactured stone veneer and natural thin stone veneer visually?
A high quality stone veneer can be nearly indistinguishable from its natural stone veneer counterpart when seen from a distance however upon close inspection there are differences that can be observed. While both manufactured and natural stone offer a great deal of variety of shape, color and texture. Many professional masons believe that a natural stone has a timeless unique beauty that only mother nature can provide.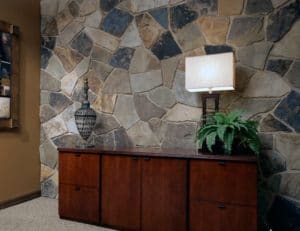 How does a high quality manufactured stone hold up when compared to a natural thin stone veneer?
As long as your high quality manufactured stone is installed properly the durability of the product can be similar to that of natural stone and can be installed without worry of deterioration. Although, you will need to consider that the color of manufactured stone is applied to the surface of the stone during the manufacturing process. If the stone is ever severely damaged, it may reveal the aggregate underneath.
Will a manufactured stone veneer allow more color options than a natural thin stone veneer?
Because natural stone is created by mother nature herself, there is no way to guarantee the exact dispersion of colors within the stones over time. Often times the variability is so unique that we may eventually be forced to discontinue that color because it can no longer be quarried. Manufactured stone can always be custom made or even re-created using a very strictly controlled manufacturing process. It will always look the same.
Will the color of manufactured stone veneer fade?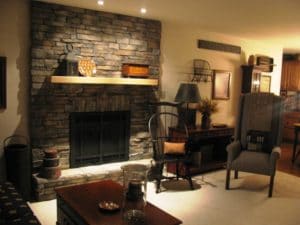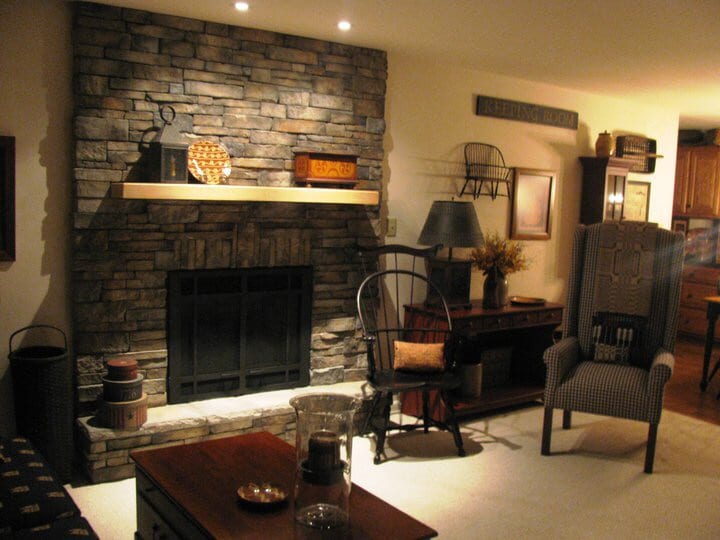 Mason's Mark Stone Veneer is colored with permanent mineral oxide pigment which will hold up for a great many years even in harsh weather. However, even the surface of a 100% natural stone will eventually wear down and can change the look and appearance of the product after several decades of time outdoors.
What is the cost difference between a manufactured stone veneer and a natural thin stone veneer?
The cost of natural thin stone veneer is only slightly higher than that of its manufactured counterpart, however the cost of a natural stone can vary considerably more depending on the style & color. This is typically due to the costs involved in shipping the unique and colorful raw materials from quarries around the world.
Are there differences in installation techniques? Is natural stone more expensive to install?
For the most part the installation of a natural thin stone veneer is similar to that of a manufactured stone. Our natural thin stone veneer is factory processed to ensure that it is just as light as our manufactured products which, for the most part, eliminates the need to use expensive installation techniques. Although some styles may be heavier or bulkier and will require some additional support for proper installation.