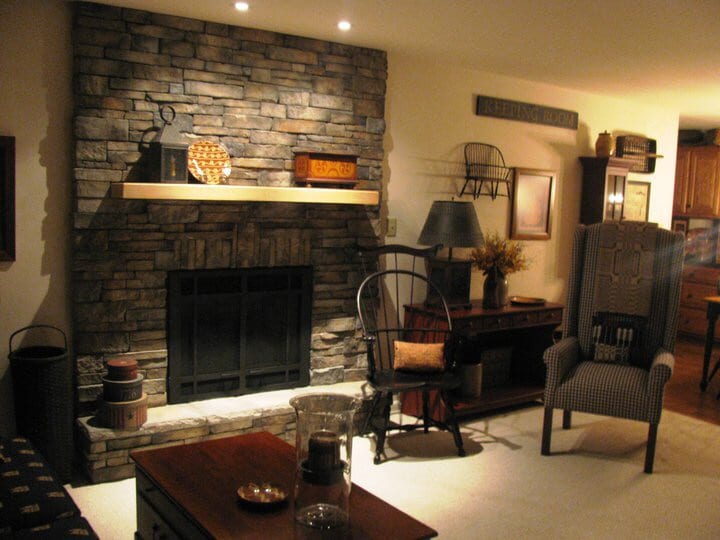 When you choose Mason's Mark Stone for your stone veneer needs, you are choosing unlimited possibility and creative freedom. We may manufacture stone veneer, but our dedication to ensuring the satisfaction of our wonderful customers is never artificial. So why then, you may ask, should you add stone to your house? The answer is simple. Stone veneer, like the high quality products at Mason's Mark Stone, is a stunning and lightweight manufactured building material that comes in the most diverse assortment of styles and colors of any other available materials. It's a cost efficient way for home and business owners to upgrade and improve the aesthetic of practically any part of their home or office, inside or out. Many people might think that stone veneer isn't as good as real stone, and to some extent they are right in the sense that nothing can beat the beauty of the real thing, but in terms of cost, upkeep, ease of installation, and availability, stone veneer just can't be beat.
Mason's Mark Stone is a family-owned and operated stone veneer manufacturing company that provides the most affordable and high quality stone veneer to DIY enthusiasts, professional contractors, and more throughout the country. Nationwide shipping ensures that everyone is able to enjoy our southwestern Pennsylvania inspired stone veneer products and accessories no matter where you live, and our vast inventory ensures that no matter what your personal style or preferences are, you can enjoy our product without regret. Not only does Mason's Mark Stone make it possible for anyone anywhere in the country to have unlimited access to the best selection of durable, long-lasting, stunning stone veneer products on the market, but we also ensure that you are free to personalize your shipment in any way you wish. Our passion is in making people happy with our stone veneer, which is why each one of our exceptional masons thoroughly inspects every stone veneer product for quality assurance before sending it out to you. In making sure every customer's expectations are not only met, but also exceeded, we are able to build a lasting relationship that benefits everyone.
Say goodbye to the expensive, heavy, hard to maintain authentic stone that may have once scared you away from seeing all the potential for your home or business, and say hello to high quality, lightweight, affordable, easy to install stone veneer from Mason's Mark Stone. If you are are looking for stone veneer to complete your commercial or residential project, look no further. You can learn more about how to fully customize your stone, and realize your vision, by calling 724.635.0082 or fill out the form in the sidebar, today.