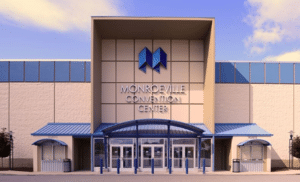 Mason's Mark Stone Veneer has been working our masons overtime over these last couple weeks in preparation for our attendance at the Monroeville County Home Show set to take place from Jan 27th through Jan 29th, 2017.
"A Home Show is a public event for homeowners in all stages of remodeling, landscaping and decorating their homes." says Christopher Miller, VP of Sales, Mason's Mark Stone Veneer. Our attendance at this years event will include an impressive exhibit, product demonstrations, literature and stone veneer samples. Our mason's will be available on site with expert advice on all facets of installation. A good Home Show inspires homeowners with great ideas to enhance their home's comfort and functionality, as well as its aesthetic appeal and overall value."
MASON'S MARK STONE VENEER CORP
Specializes in the manufacture and installation of superior quality wet-cast stone veneer products. Our stone is hand-crafted using only the finest Portland cements, iron oxide pigments and lightweight aggregates. We strive to make every stone strong and durable to provide you with decades of beautiful stone veneer that is virtually maintenance free. We color our stone veneers with only the finest iron oxide pigments and our colors are absorbed into the cement to provide a deep, vibrant end color that should never fade or bleed even after years of weathering.
MONROEVILLE HOME SHOW
An informative and exciting trade show for homeowners with over 200 exhibits including home improvement, remodeling, decorating, gardening, building and landscaping. The Show also features special attractions and demonstrations about what's new and what's "now". Celebrity guests include Brian Santos, The Wall Wizard with painting and wallpapering tips and Monroeville's own Alex Portis from the Food Network with a baking demonstration. Get your copy of the book, "Shut Up And Eat" from the hit television series, "The Sopranos". Tickets go on sale November 1 for "Dinner With The Sopranos" featuring Vince Pastore and other Sopranos on Saturday, January 28. There's more happening at the Home Show… watch the website for details!
Friday, January 27 4 pm – 9 pm
Saturday, January 28 10 am – 5 pm
Sunday, January 29 10 am – 5 pm
Admission: $5 adults, children under 16 free