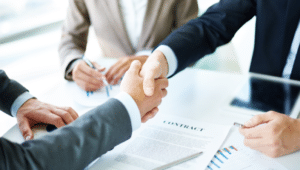 Mason's Mark Stone Veneer Corp. and Stabilized Earth Solutions, LLC today announced that their Boards of Directors have approved a definitive agreement for Stabilized Earth Solutions, LLC to acquire Mason's Mark Stone Veneer. The agreement is a friendly, Stock-for-Operating Capital transaction in which Stabilized Earth Solutions will acquire 70 percent of Mason's Mark Stone Veneer shares making Mason's Mark Stone an independent division of Stabilized Earth Solutions. The transaction will generate approximately $500K in capital investment intended to boost the Mason's Mark Stone production capability as well as expand the product line consistent with projected gross revenue estimates for 2017.
This transaction will create a strong competitive company within the wet cast manufactured stone industry. Mason's Mark Stone is well known locally for its ability to deliver a superior quality product backed by a strong dependable reputation. Stabilized Earth Solutions will be able to leverage its commercial building contacts, sales force, engineering team and corporate infrastructure to create operating efficiencies and economies on a regional scale.
"The combination of Stabilized Earth Solutions and Mason's Mark Stone creates an exciting opportunity for our company and for our customers," said Robert Cammarata, President and Chief Executive Officer, Stabilized Earth Solutions, LLC. "In addition to creating a National Brand of Wet-Cast Stone Veneer, this transaction will be accretive and will yield many synergies and benefits in the years ahead. Shawn Miller and his team have created an outstanding company with a great product and reputation that, combined with our corporate infrastructure, has the foundation for tremendous growth. We are looking forward to working with Shawn and Christopher Miller as we bring our companies together to deliver the highest quality products and services possible and to create what we hope is a superior customer experience."
"This combination creates a company that delivers an enormous opportunity for our employees and a superior experience for our customers," said Shawn Miller, President and CEO of Mason's Mark Stone Veneer. "Stabilized Earth Solutions, LLC brings to the table a huge opportunity for us and this merger will accelerate the pace of our own innovation and growth. Robert Cammarata and the Stabilized Earth management team have built an impressive corporate infrastructure delivering innovative products and services, and we're excited to be part of the process of delivering our own products to many more American consumers."
Under the agreement, Mason's Mark Stone Veneer Corp., which is be led by President and CEO Robert Cammarata, will generate multiple pro-consumer and pro-competitive benefits, including an accelerated deployment of existing and new products and services for thousands of customers regionally. The transaction also will generate significant cost savings and other efficiencies and the Company will be better able to offer our higher quality products with decreased product delivery times and wholesale factory direct pricing. This will be a huge benefit to our consumers and distributors nationwide.
The companies said the merger agreement between Stabilized Earth Solutions and Mason's Mark Stone Veneer is subject to shareholder approval at both companies as well as legal review under the laws of Pennsylvania.