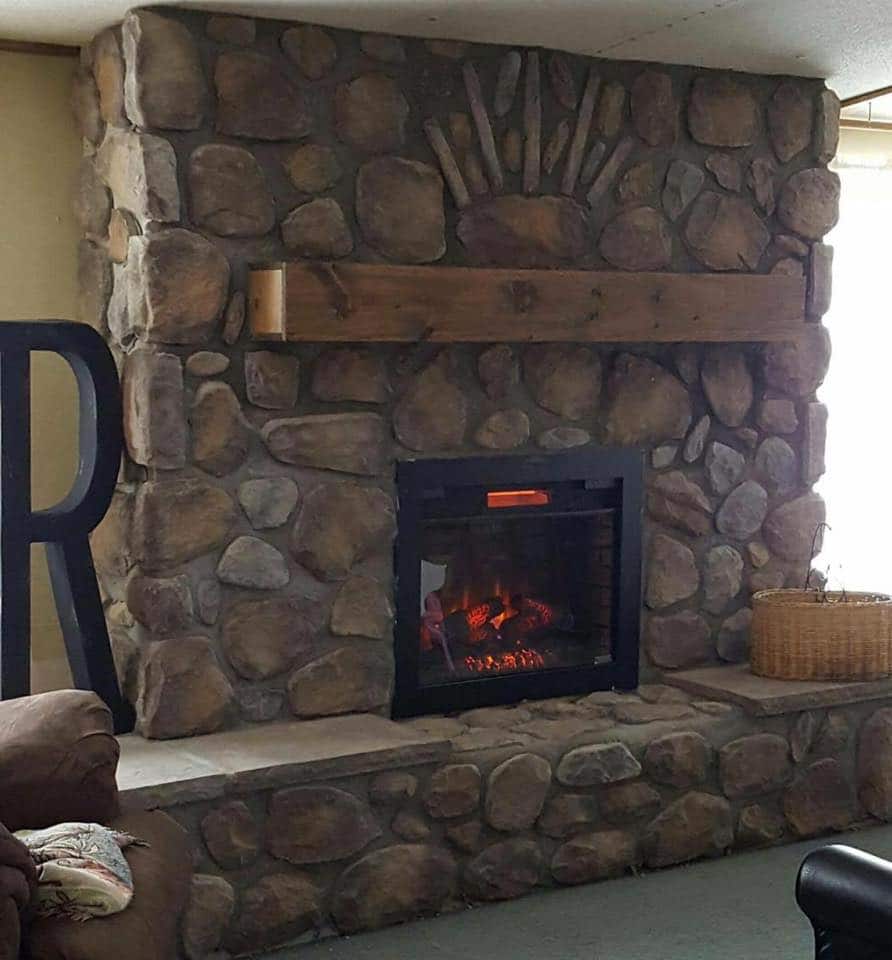 If you are considering a home improvement project then you are likely considering adding some stone veneer to at least a small area of your home. Stone Veneer has become one of the most popular additions over the last several years due in part to the value it has historically added to the home. According to the 2016 Cost vs. Value Report, published by Remodeling Magazine, installing a stone veneer can cost on average around $7,500 but return up to 92.9% of that cost at resale, and boast the second highest return on Investment (ROI) of any remodeling project nationwide.
The cost of a stone veneer project can vary based upon several factors and we encourage you to consider these factors carefully while making your decision to add stone veneer to your home. The most obvious factor affecting the project cost will be the size of the project or the area of coverage calculated in square feet. Manufactured or cast stone veneer can vary in price from $4 to $9 per square foot, while natural thin stone veneer can cost an average of $15.00 to $25.00 per square foot. It goes without saying that the larger the area you're attempting to cover, the higher the costs will rise.
Not everyone is comfortable with tackling construction or masonry projects like a professional. So there may be some additional costs if you decide to hire a contractor. Often tasks and materials associated with the installation like measuring, adding mortar, area preparation and the laying out of the stone are included in their cost. As you're searching for a professional contractor, remember that it's important to get multiple quotes for any home improvement project and we recommend checking the BBB.org website to see if the contractor is reputable. If you need help finding a contractor, give Mason's Mark Stone Veneer a call? We may be able to help to help find someone you can trust.
If you plan to tackle the job alone there will be some additional costs as well. In order to properly install stone veneer either indoors or on the exterior of your home there will some materials that you may need. Materials such as a weather resistant barrier, metal lathe, screws or nails and a cement mortar will generally add a small cost to your project. Other considerations may also include scaffolding or tools that may need to be either rented or purchased.
Keep in mind the scale and complexity of project you're aiming for. A simple fireplace renovation or flat feature wall will likely cost less than something involving an intricate installation with many corners, pillars, angles, and cuts of the stone veneer material. This is something that requires additional time and skill to accomplish and may add significant cost to the installation and may require a skilled professional contractor to complete the project to your satisfaction.
You should carefully consider the impacts of doing the installation yourself. Although you're saving quite a bit of money, you may be adding extra time to the project by doing it on your own. Don't worry too much however, Mason's Mark Stone Veneer does have quite a few resources to assist you in your project and we are always just a phone call away to lend advice anytime you need us. The most important thing to remember is to do your research, take your time and follow our instructions so your stone veneer project turns out exactly the way you want it.