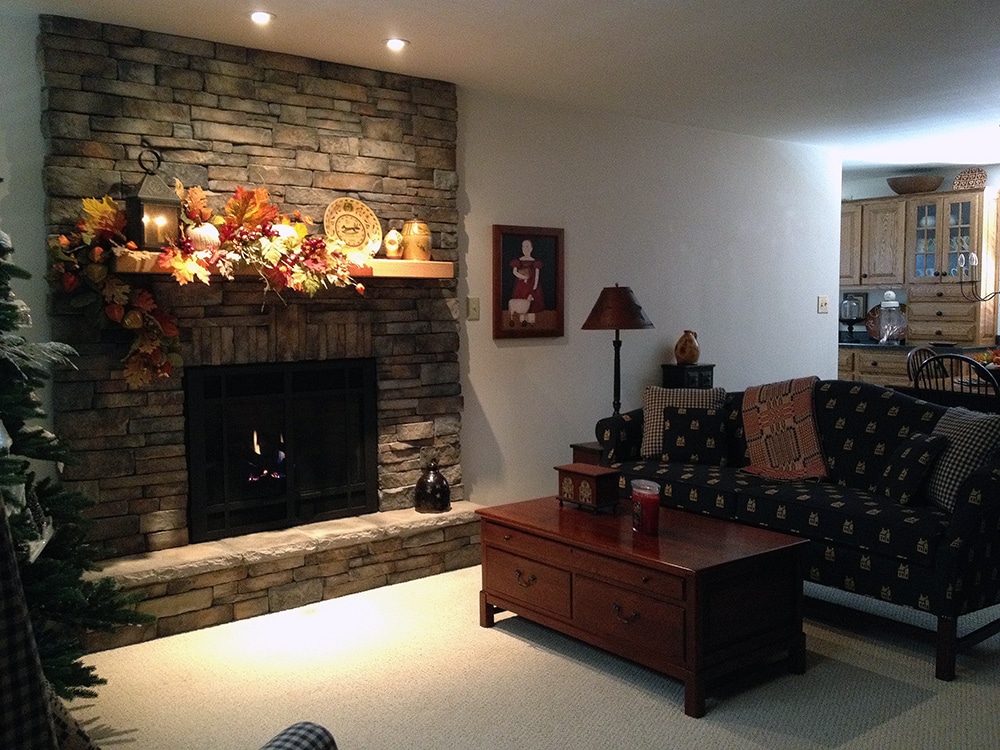 More and more across this nation, our friends and neighbors are turning to the natural look of stone both indoors and out. Manufactured stone boasts an almost endless assortment of natural and authentic-looking styles and colors, that can be incorporated into just about any home improvement project. From indoor fireplaces and feature walls, to outdoor kitchens, swimming pools, outdoor fireplaces and even lawn and garden retaining walls.
"Adding a stone veneer is a great way to boost the value of your home. It also lowers the amount of maintenance that's needed and makes it easier," said Glenn Wreford, millwork department manager for Lowe's Home Improvement in Strongsville. "If it's a small project, homeowners can do it themselves. If it's something like adding stone to the front of a house, a professional should be called."
Manufactures of stone veneer create their products by pouring concrete and a lightweight aggregate into large rubber molds. A proprietary mixture of natural dyes and sand are used to color the surface of the concrete to give it its realistic appearance. Stone veneer weighs approximately 10lbs per square foot and often costs far less than natural stone. It can be attached in places that would not otherwise support the weight of natural stone making it the perfect product for the average home owner.
Stone veneer comes in many shapes and sizes. However most pieces are rectangular in shape and have flat backs. The industry standard veneer is two to four inches thick and comes as individual stones, however some manufacturers create panelized products containing multiple stones on a standard size panel. This panelized system makes installation much faster and cleaner for both the professional as well as the amateur stone mason.
In choosing a manufactured veneer product, look for accessories that will give you project a professionally finished appearance. Mason's Mark Stone Veneer offers a large assortment of accessories from column caps, hearth stones, wall caps, and wainscot sills to trim stones, rock-face sills, and 90-degree corners to give your project a truly finished appearance. If you are looking for stone veneer to complete your commercial or residential project, look no further than Mason's Mark Stone. You can learn more about how to fully customize your stone and realize your vision by calling 724.635.0082 or fill out the form in the sidebar, today.